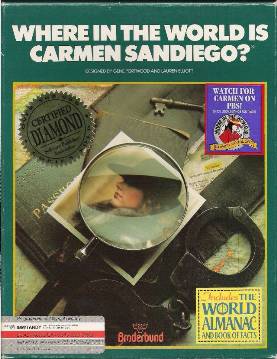 I've got a handful of presentations coming up in the latter part of the year, so I thought I'd add a quick post with where all I'm going to be.  Seems like I'm all over the map and I couldn't stop thinking of a game that I played way back when I was in elementary school.  Well, over the next few months, I'll be in a few places talking about Exadata, OEM, and other Oracle topics.  Here's a list of where I'll be, and what I'll be talking about.
Oracle Open World (San Francisco, CA - September 30 - October 4)
UK Oracle Users Group Conference (Birmingham, UK - December 3 - December 5)
Patching Exadata Demystified (December 4, 11:15AM)
Exadata Zero Downtime Migration (December 5, 11:15AM)
Of course, I'll be at Enkitec's booth (Moscone South, #421) at Open World as well, so feel free to stop by and say hi.  We may just have some goodies to give out as well.  I'm also teaching Enkitec's Exadata Administration course for a few sessions over the next 3 months.